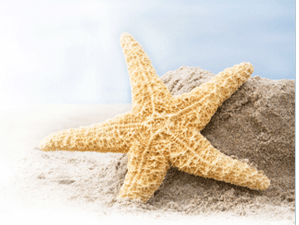 It's always Summer at Summer Breeze
Summer Breeze was developed by Brian And Kelly Pettit to provide Washington Court House and Fayette County with a premier destination for indoor tanning. What started as eight beds in 2003 has now grown to encompass 23 rooms of the finest tanning equipment in the industry. At Summer Breeze we pride ourselves in cleanliness, service and our awesome Smart Tan Certified staff, who are educated and eager to help serve your individual tanning needs.
We are dedicated to making sure that you get the tan of your life and that your individual tanning experience is always a positive one.
We proudly offer 21 clean, sanitized, private rooms, a friendly and knowledgeable staff with a welcoming at home atmosphere for everyone from the first time tanner to the experienced tanner and everyone in-between.
We offer a variety of low, medium and high pressure beds from industry leaders Ergoline, & SunDash. In addition to our tanning beds we offer the brand new Versa Spa Pro UV Free Sunless spray tanning. It is a booth applied in your own private room. Now the perfect tan is discrete and just seconds away!
To ensure maximum results we clean, service and change the lamps in our beds on a regular basis and carry the largest selection of tanning products from California Tan, Designer Skin, Supre, Fiesta Sun, and Versa Pro. If you don't see what you want we are happy to special order it for you!
Our friendly, certified staff is always available to answer any questions that you may have and to help you choose the best tanning package and products for your individual needs.
Your experience at Summer Breeze will leave you relaxed, refreshed and most of all, looking great!
Come in and join us any day or night of the week, we are open Monday to Friday 9am - 9pm, Saturday and Sunday 9am - 4pm. Come see the difference for yourself!
SOMEDAYS YOU JUST HAVE TO CREATE YOUR OWN SUNSHINE